Medicare Pays with Direct Deposit.
Here is what Medicare wants you to know about Electronic Funds Transfer (EFT).
Source: https://med.noridianmedicare.com/web/jddme/topics/enrollment
Want Medicare payments directly deposited into your bank account? Application assistance and hints are included below or view the full EFT instructions on the NSC 
 website.
EFT is a process whereby a supplier's Medicare payments are directly deposited into their bank account. It is safe and results in faster payment. Direct deposits also eliminate the possibility of lost or delayed checks and reduces the probability of human error.
To change accounts or banks, suppliers must complete a new EFT form, using the new account information and include a voided check or deposit ticket from the new account
If a supplier closes their bank EFT account, Noridian will place them on payment withhold until a new EFT agreement (and CMS-855, if applicable) is submitted and approved. If such an agreement is not submitted within 90 days after Noridian (we) learns that the account was closed, revocation procedures will commence.
To be sure it gets submitted to the appropriate address, access the state-specific addresses on the Mailing Addresses webpage.
Suppliers can expect to see payments in the bank within 60 days of Noridian receiving the EFT application. If required information is not sent in, the EFT request will not be processed and will be followed by a denial letter.
Incomplete or inaccurate information on an application can delay processing time.
The EFT application can be rejected for many reasons.
View common processing errors below.
Routing number and account number from check to EFT form not matching
Voided check/bank letter missing from EFT application
Signature not valid (date signed is beyond six months from today's date)
Check must be bank generated. Starter checks are not accepted. If no check, supplier may request a bank letter.
Voided check must include:

Name on account. Name must be full legal name/ legal business name
Routing number
Account number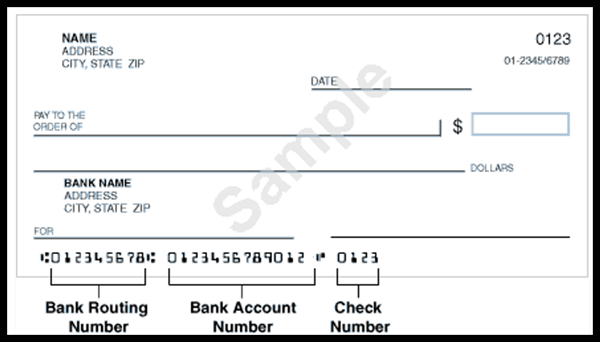 Bank letter must be submitted on bank letterhead and must include:

Routing number on account including leading zeros
Account number on account including leading zeros
Type of Account – checking or savings
Full legal business name must be account name and must be indicated on letter
Bank officer's name and signature is required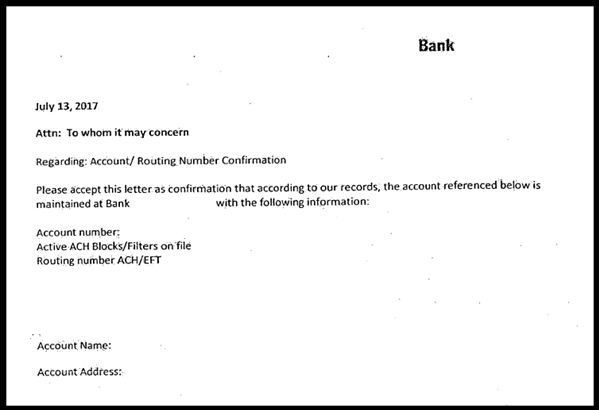 Contact the Noridian Supplier Contact Center with EFT form related questions.
Enrolling for EFT does not change how suppliers receive their Remittance Advices (RAs).
Last Updated Jun 25, 2018